Applied products
Pipe lagging & Plumbing
>
Applied Products
>
Pipe lagging & Plumbing
Pipe lagging & Plumbing

'HANALON', which is resistant to water and humidity, is excellent in water repellency and damp proof property.
Particularly, 'HANALO' flame-retarding product was acknowledged by UL which is an international certification agency, and internally, this product is guaranteed as the Korea Energy Management Corporation's forma approval of heat using machinery.
Property

- it's simply, and reasonably available for all piping work except the best steam line.
- It has a wide range of products, making it possible to do simple piping work whatever it may be and to do wrap-up
work cleanly
- Its weather resistance is very excellent, making it possible to use it semi-permanently, together with high reduction
effect in construction cost.
- It's not influenced by copper ion, so it's possible to do construction on copper tube with relief.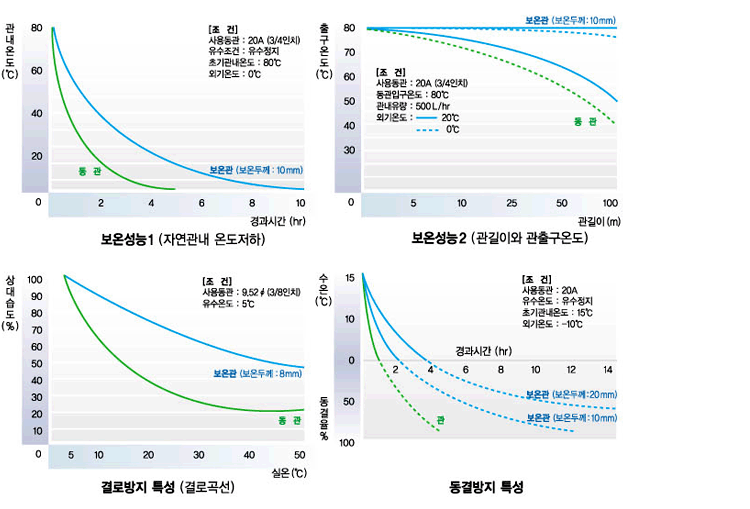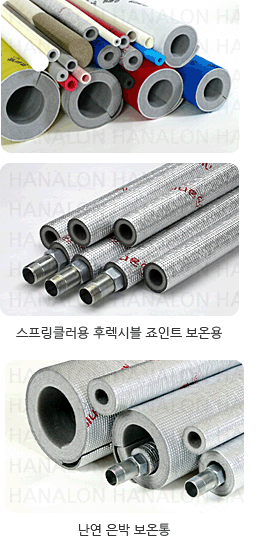 용도

- Heat Insulating use for flexible joint for the sprinkler
- Central Heating Piping(hot-water piping) & sanitation facilities piping
- Piping for Solar-heat-based Heating
- Prevention of dew condensation of apartment housing embedment and
thermal insulation of piping
- Thermal Insulation of Firefighting Piping
- Thermal insulation of air-conditioner piping
- Heat Insulating use for flexible joint for the sprinkler
- Thermal Insulating use for the refrigerator, air-conditioner,
and refrigerant tube